Setting the Standard for Mortar Excellence
About Exeed Premium Dry Mort
Exeed Premium Dry Mortar manufactures more than 100 formulations of construction products suitable for a variety of applications, under strict quality control conditions, using the latest German manufacturing technology and machinery.
Exeed Premium Dry Mortar (formally Exeed Premium Plaster) is a subsidiary of Exeed Industries, the industrial arm of National Holding. Exeed Industries is a leading Abu Dhabi based group focused on building materials and construction related industries with operations spread across UAE and the wider MENA region.
Set up and commissioned in 2009, Exeed Premium Dry Mortar manufactures and delivers construction chemicals and mortars of International standards to the GCC market. Our state of the art production facility is located in the Industrial City of Abu Dhabi (ICAD2), covering a total area of 28,000 sq.m.
At Exeed Premium Dry Mortar, our mission is to redefine the standard of construction excellence by providing premium-quality dry mortar solutions that enhance the efficiency, durability, and aesthetics of buildings and structures. We are committed to being a trusted partner for construction professionals, architects, and builders, delivering innovative, reliable, and sustainable dry mortar products that simplify construction processes and elevate the overall quality of projects. Through a customer-centric approach, cutting-edge research, and a passion for excellence, we aim to contribute to the advancement of the construction industry and foster sustainable, long-lasting built environments.
Our vision at Exeed Premium Dry Mortars is to be the unrivaled leader in the dry mortar industry, setting new benchmarks for performance, sustainability, and customer satisfaction. We envision a future where our dry mortar solutions are the first choice of construction experts seeking superior construction materials that enable faster, more efficient, and environmentally responsible building practices. By continually pushing the boundaries of dry mortar technology, embracing digitalization, and prioritizing eco-friendly practices, we aspire to be a catalyst for progress, shaping the skylines of tomorrow and leaving a positive impact on the world.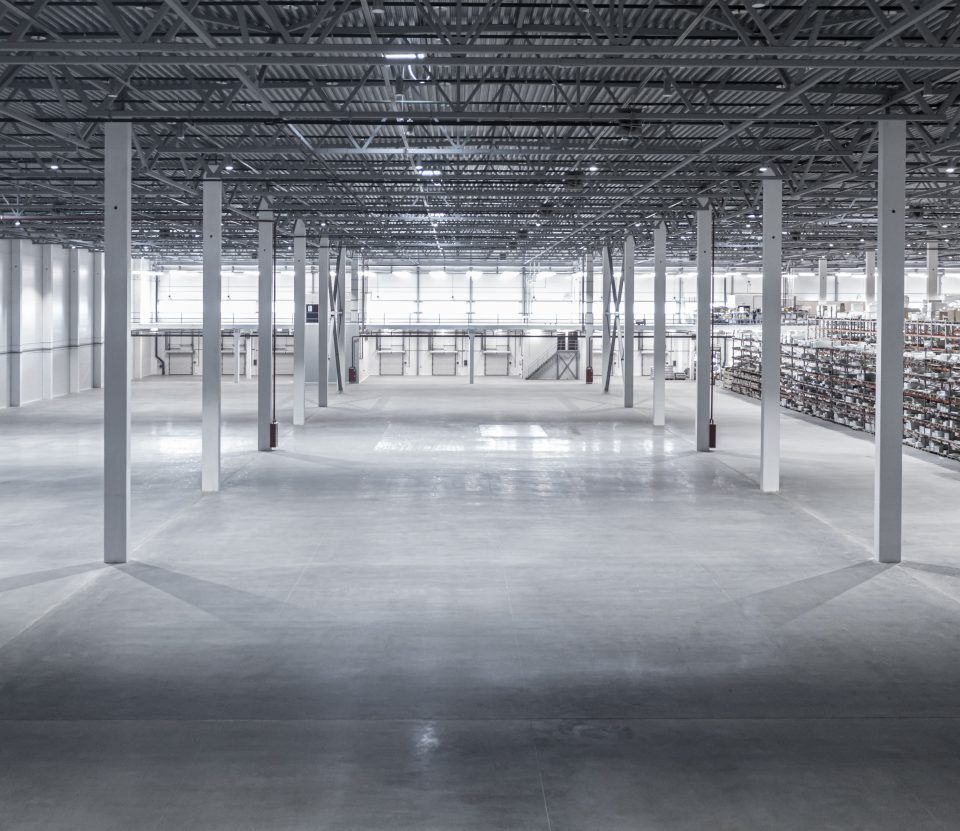 Factory Specifications
Exeed Premium Dry Mortar Factory Specs and Production Capacity
Factory area covers 28,000 m²
Exeed Premium Dry Mortar facility can manufacture over 100 formulations of construction products suitable for a variety of applications.
Packaging can be done through individual 25 kg or 50 kg bags or using a bulk silo system.
Theoretical maximum capacity of 15,500 MT per month or 180K MT per annum
Average throughout capacity of 10,400 MT per month or 120K MT per annum
Advantages of Working With Us
Clients have access to product engineers that can make informed and cost-efficient recommendations based on project needs.
Exeed Premium Dry Mortar can create custom solutions based on project and client unique requirements.
Products can be delivered to clients in two formats, either individually packaged bags or bulk silo systems, which gives clients the flexibility needed based on project size and needs.