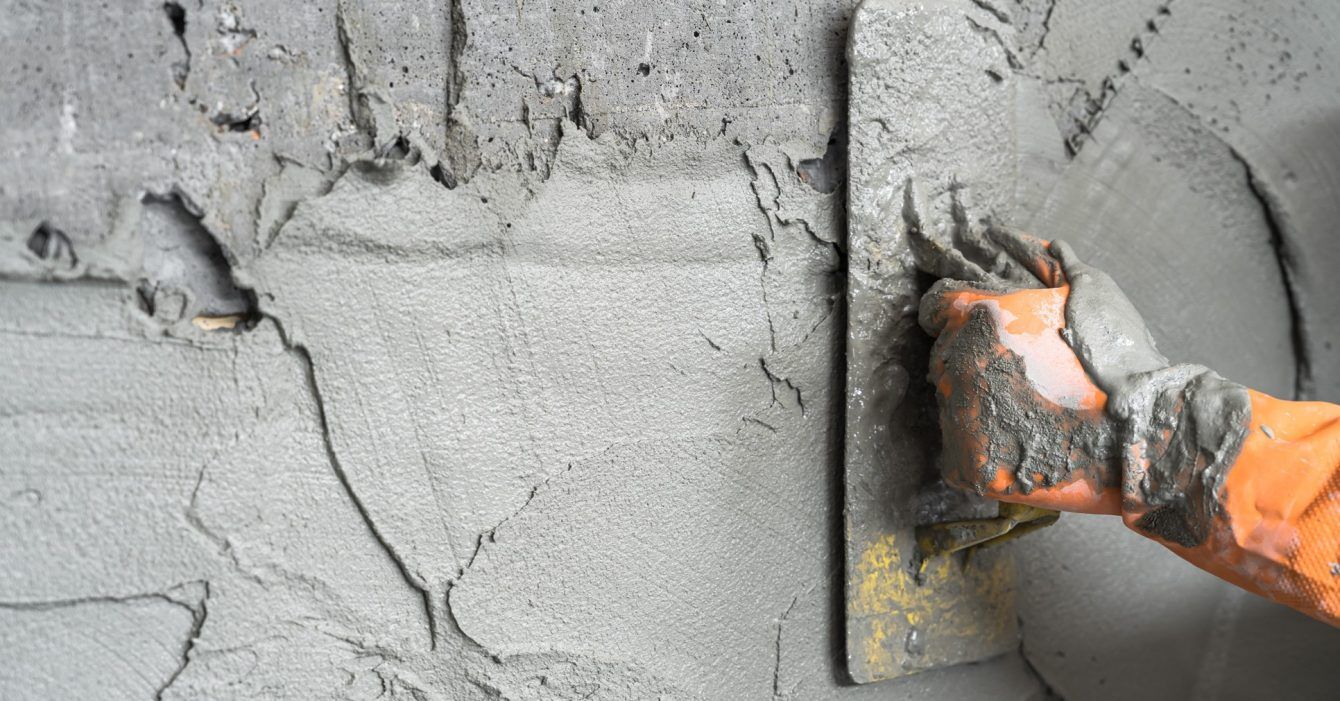 Cement Renders and Plasters
CEMENT PLASTER –CMP 125
CMP 125 is a spray-applied cementitious premix plaster designed for internal and external applications.
Technical Information:
THICKNESS: 8-40 mm
COVERAGE THICKNESS: 43 m2/ton @ 15 mm
DENSITY:6 – 1.7 kg/L
WORKING TIME: 1 hr.
PACKAGING: 50 kg bags /SILO
AREAS OF APPLICATION

All concrete surfaces
All types of block work
AAC blocks
Product Benefits:
CEMENT PLASTER THIN COAT –MRT 150
MRT 150 is a thin layered cementitious premix plaster based on mineral binders designed for hand and spray application particularly suitable for use on ceilings.
Technical Information:
THICKNESS: 2-5 mm
COVERAGE THICKNESS: 120 m2/ton @ 5 mm
DENSITY:6 – 1.8 kg/L
WORKING TIME: 1 hr.
PACKAGING: 35 kg bags
AREAS OF APPLICATION

Ceilings
All concrete surfaces (ceilings, walls)
All types of block work
Finish on rough Plaster
Product Benefits: